March 3 @ 11:00 am

-

1:00 pm

Free
Creation A Sacred Gift Series 1 – World Wildlife Day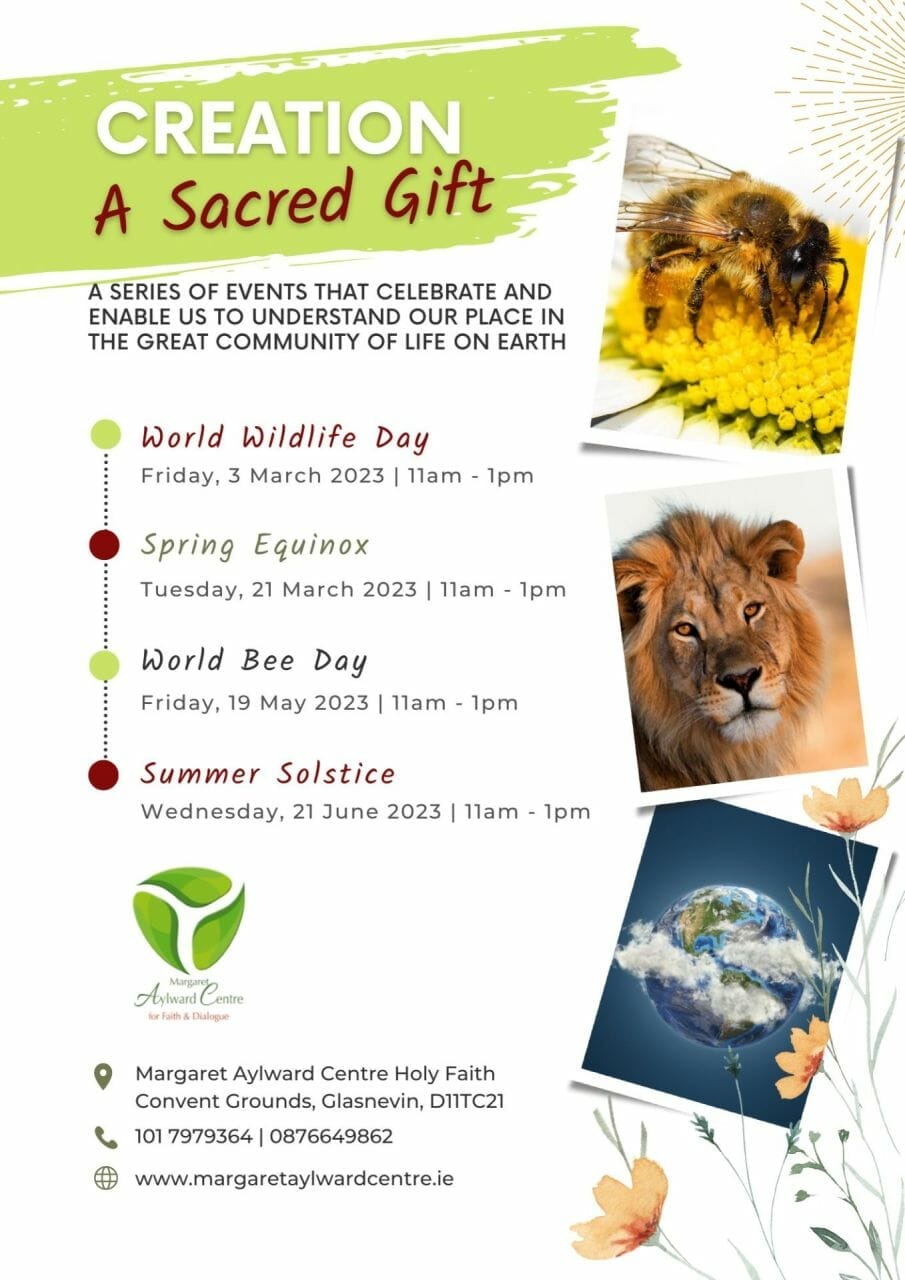 A series of events that celebrate and enable us to understand our place in the great community of life on Earth.
We need a spirituality that emerges out of a reality deeper than ourselves, a spirituality that is as deep as the Earth process itself, a spirituality born out of the solar system and even out of the heavens beyond the solar system. For it is in the stars that the primordial elements take shape in both their physical and psychic aspects.
"The greatest of human discoveries in the future will be the discovery of human intimacy with all those other modes of being that live with us on this planet " (Thomas Berry)
A celebration of the infinite variety of life on Earth  – An event to enable us to come to the realisation that  we share this planet-we do not own it.