March 22, 2022 @ 11:00 am

-

12:30 pm

€5
Celebrating God in the Seasons With Brenda Farrell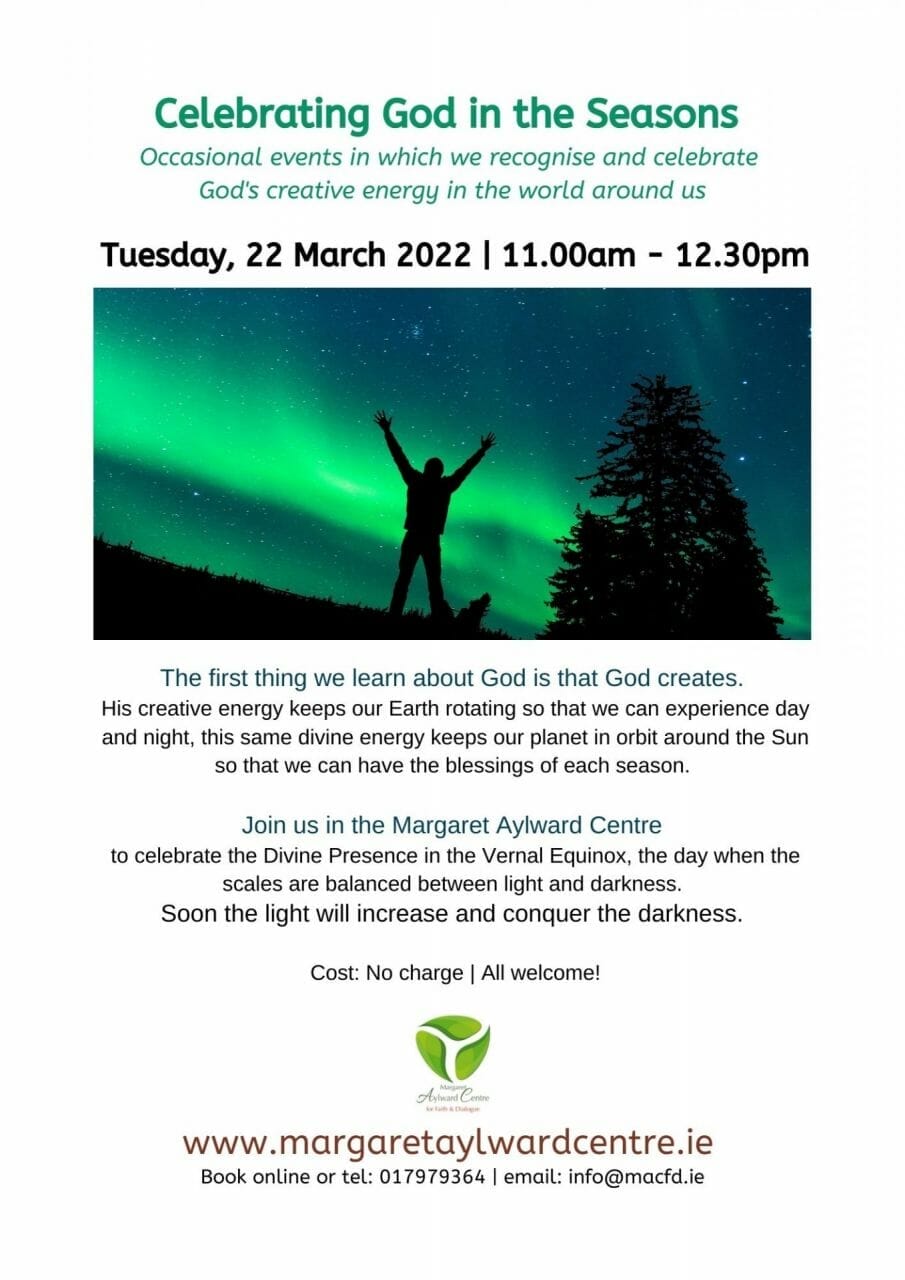 Occasional events in which we recognise and celebrate God's creative energy in the world around us.
The first thing we learn about God is that God creates. His creative energy keeps our Earth rotating so that we can experience day and night, this same divine energy keeps our planet in orbit around the Sun so that we can have the blessings of each season.
Join us in the Margaret Aylward Centre to celebrate the Divine Presence in the Vernal Equinox, the day when the scales are balanced between light and darkness. Soon the light will increase and conquer the darkness.
Donation €5 | Booking essential | All welcome!