October 4, 2022 @ 11:00 am

-

1:00 pm

Free
Sacred Creation Event 4 – 'The Fruits of Creation-the gifts of the Earth'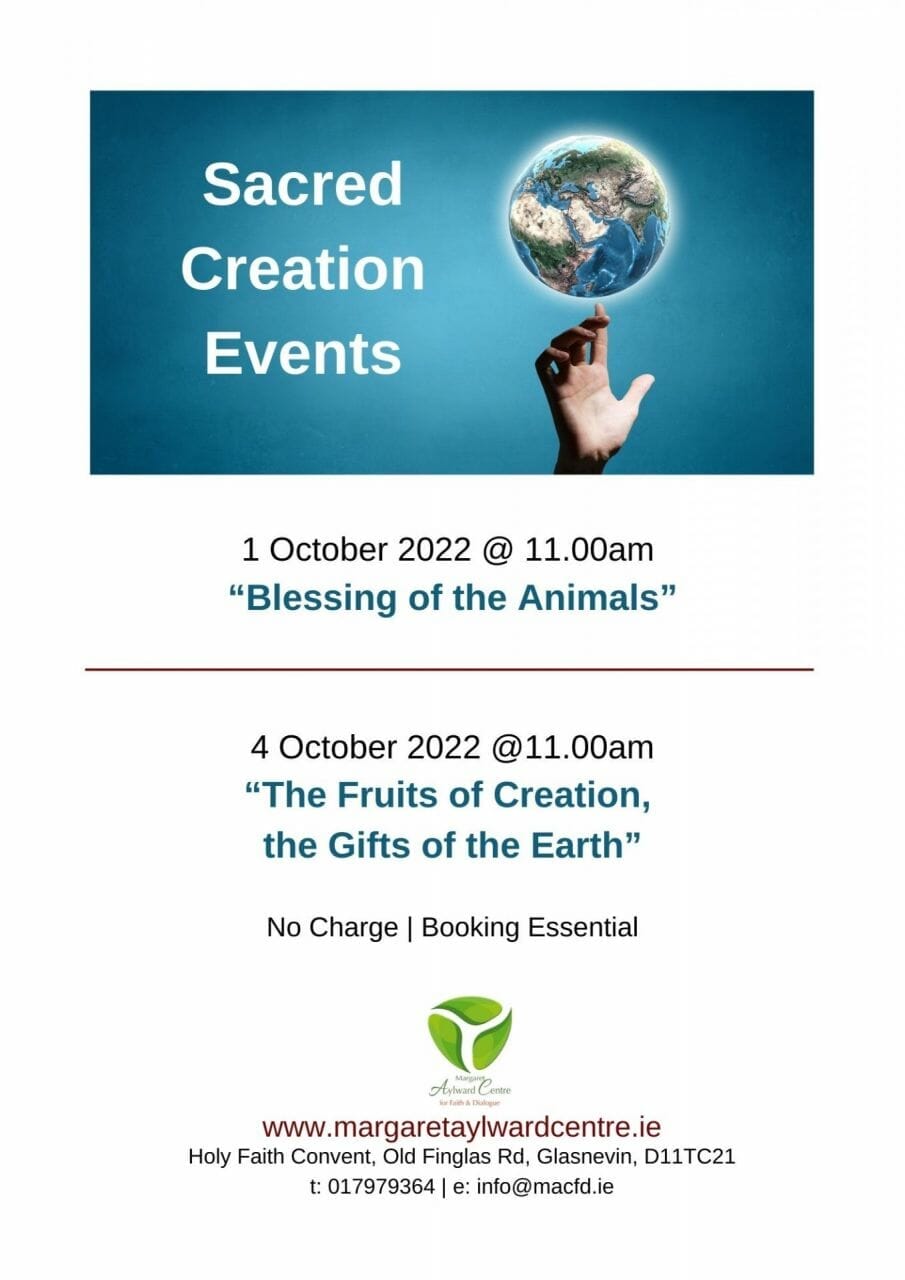 Sacred Creation:- Heaven and Earth are Full of your Glory
The day of my spiritual awakening was the day I saw – and Knew I saw – all things in God and God in all things. Mechtild of Magdeburg. 
All life is interconnected and woven into the great tapestry of life – each life has its part, is necessary, is willed and loved by God.  At the Margaret Aylward centre we are committed to celebrating God's gift of creation and raising awareness of our Christian duty  towards its protection and flourishing. Beginning in September we are hosting a monthly series of events exploring and celebrating the Divine Energy that lives and moves throughout creation. These events are intended to help us reflect on our place within creation and to see the hand of God in the cycles and rhythm of the year.
'The Fruits of Creation-the gifts of the Earth' – This time of year, we have just seen the beautiful Harvest Moon reminding is that our Earth has provided us with all our needs. For an hour or two let us celebrate the richness of the harvest and thank our Creator God who has provided not only for us but for all the lives that have been created though a Divine act of creative love.
'I am the breeze that nurtures all things green, I encourage blossoms to flourish with ripening fruits, I am the rain coming from the dew that causes the grass to laugh with the joy of life' Hildegard of Bingen