November 3, 2022 @ 11:00 am

-

1:00 pm

Free
Sacred Creation Event 5 – 'We Are People of the Past, Present and the Future'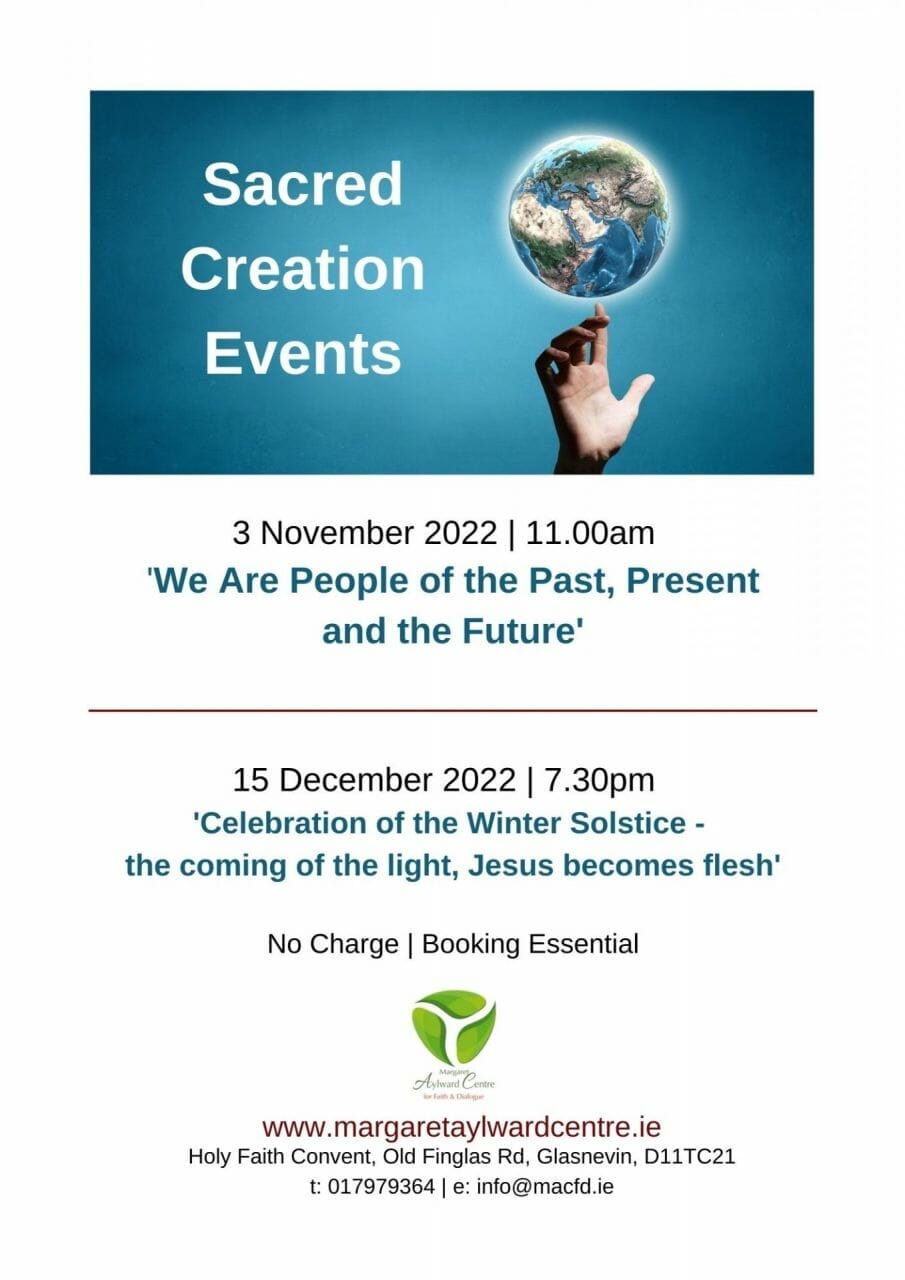 Sacred Creation- Heaven and Earth are Full of your Glory
The day of my spiritual awakening was the day I saw -and Knew I saw-all things in God and God in all things. Mechtild of Magdeburg
'We Are People of the Past, Present and the Future' – All life is interconnected and woven into the great tapestry of life – each life has its part, is necessary, is willed and loved by God.  At the Margaret Aylward centre we are committed to celebrating God's gift of creation and raising awareness of our Christian duty  towards its protection and flourishing.
Beginning in September we are hosting a monthly series of events exploring and celebrating the Divine Energy that lives and moves throughout creation. These events are intended to help us  reflect on our place within creation and to see the hand of God in the cycles and rhythm of the year.
In November we especially remember those who have come and gone before us. We carry them with us not only in our hearts but in our DNA. At this time of year let us remember those whom we have known and celebrate those from generations ago and generations to come.
'We are tomorrows ancestor, the future of yesterday' Brian Boothby